Who are we?
The Young Women's Giving Society (YWGS) is a giving circle of Jewish Pittsburgh women, ages 25 to 45, engaged in socially active and collective philanthropy to improve the lives of women and girls in our community.


What is the purpose of YWGS?
Through the YWGS, young women come together to learn about issues and challenges affecting women and girls in the Pittsburgh community, and create positive change by pooling and directing their resources. By participating in collaborative and strategic grantmaking, members also become empowered in their own personal philanthropy.

What contribution does the YWGS require?
Members contribute $300 to participate in this program; at least $250 of each person's contribution goes toward the funding pool for the purpose of distributing a grant or grants to one or more non-profits whose work supports the mission of positively impacting adolescent girls in the Pittsburgh area. The remaining $50 or less is used to cover programming expenses.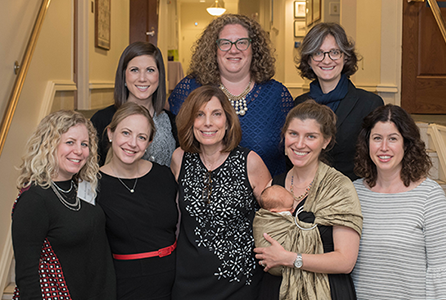 | TOP OF PAGE |